We offer FREE in-shop repair estimates with fast turn-around times. We also offer guaranteed same-day estimates for a nominal fee. Just bring your tower, laptop, notebook or netbook computer to our convenient location. While we do not need the power cord for desktop computer repairs, we recommend bringing along your a/c adapter for notebook or netbook computer drop-offs.
Computer Services Available At Our Westminster Maryland Computer Repair Shop
PC Tune-Ups
Virus Removal
Data Back-up
Data Recovery
Operating System Installs
Operating System Upgrades
New Hardware Installations
Memory Upgrades
Power Supply Replacements
Anti-Virus Installations
Laptop Keyboard Replacements
Broken Laptop Screen Replacements
Other Shop Services Include:
Laptop Power Issues Including Power Jack Replacements
Recycling & Disposal of Computers Including Desktops, Notebooks and Netbooks
Secure Disposal of Hard Drives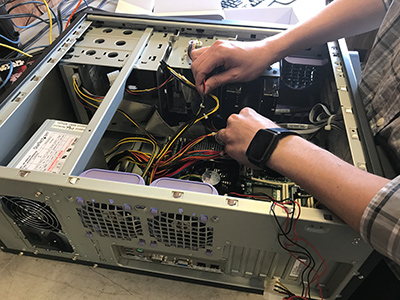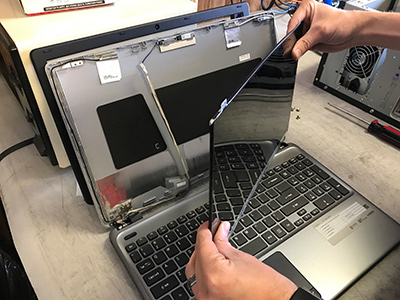 "I'm writing to let everyone know how very pleased I was with the staff, and the work that was done on my computer. If you are looking the computer work or just some help this is the company for you. Thank again."
– Google Review
Our Westminster Maryland computer repair shop is convenient to many parts of Carroll County MD including Hampstead, Manchester, Union Mills, Union Bridge, Taneytown, Mt Airy, Finksburg, Taylorsville, Keymar, Gamber, Eldersburg & Sykesville.